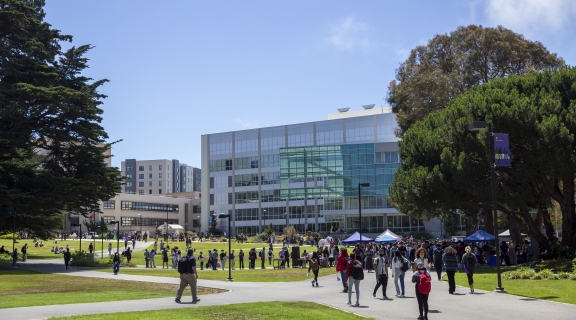 Basic Needs Advocacy Fair and Supply Drive
Tuesday, November 14, 2023
Event Time
11:00 a.m. - 01:00 p.m. PT
Contact Email
rfarquhar@sfsu.edu
Overview
Come visit the Basic Needs Advocacy Fair where you can learn about various Basic Needs and Student Government programs! 
You will be able to meet various AS programs and learn about the support they offer SFSU students. You can learn how to get involved in student government to advocate for student voices. 
Food+Shelter+Success will be there to lead a supply drive for clothing, food, and school supplies! If you donate supplies, you can participate at our table game to earn FSS swag prizes and enter our HHAW raffle to win various prizes!
Tags