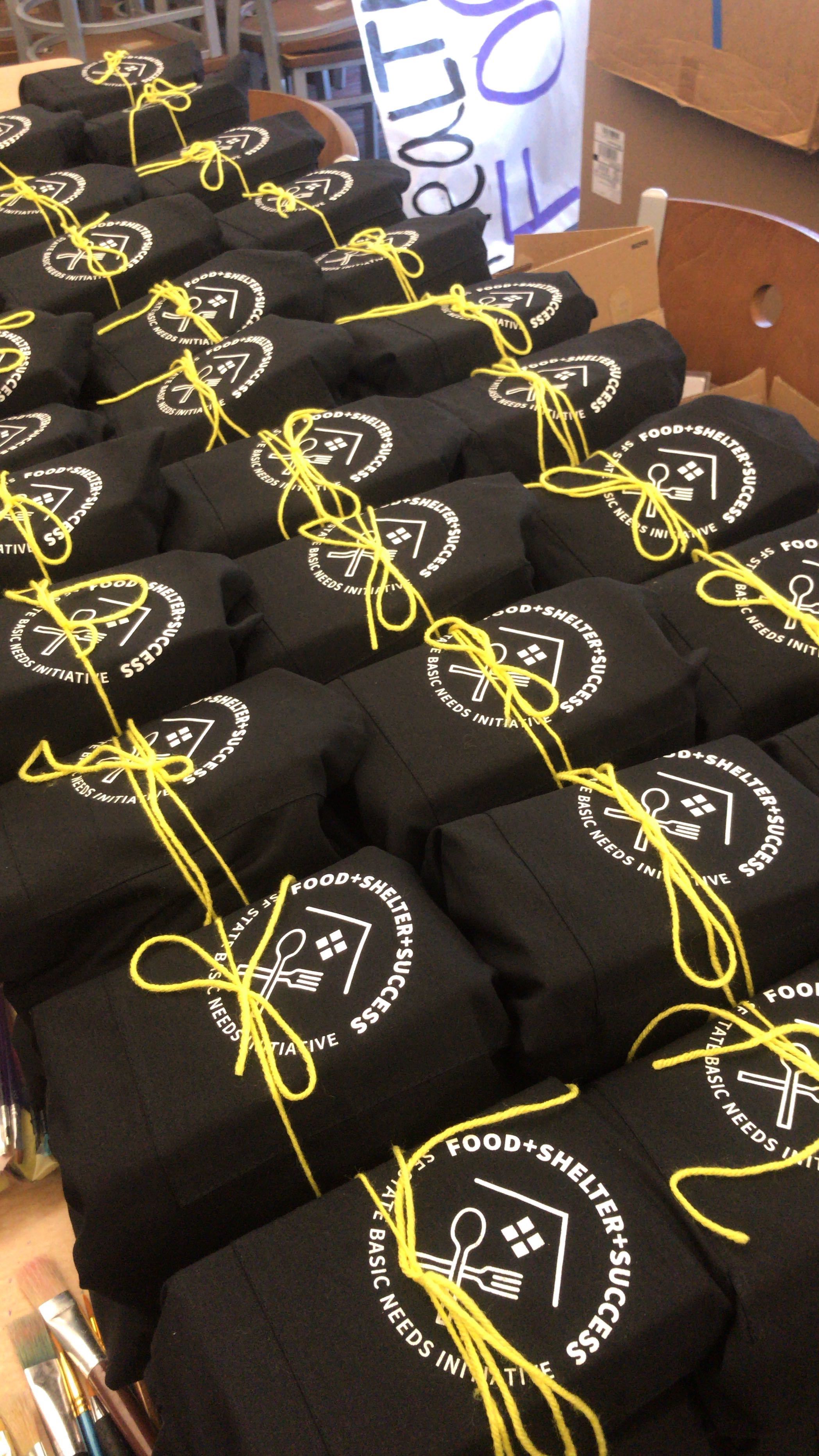 Need a Food+Shelter+Success personal care kit?
Personal care can be expensive! Pick up a Food+Shelter+Success Care Kit to maximize your budget.
Kits are available for pick up at The Health Promotion & Wellness Office during in-person hours.
Laundry kits - Laundry detergent, dryer sheets, and reusable laundry bags.
Personal Care Kits - Hygiene supplies such as shampoo, lotion, shaving supplies, deodorant, etc.
Got questions? Email basicneeds@sfsu.edu