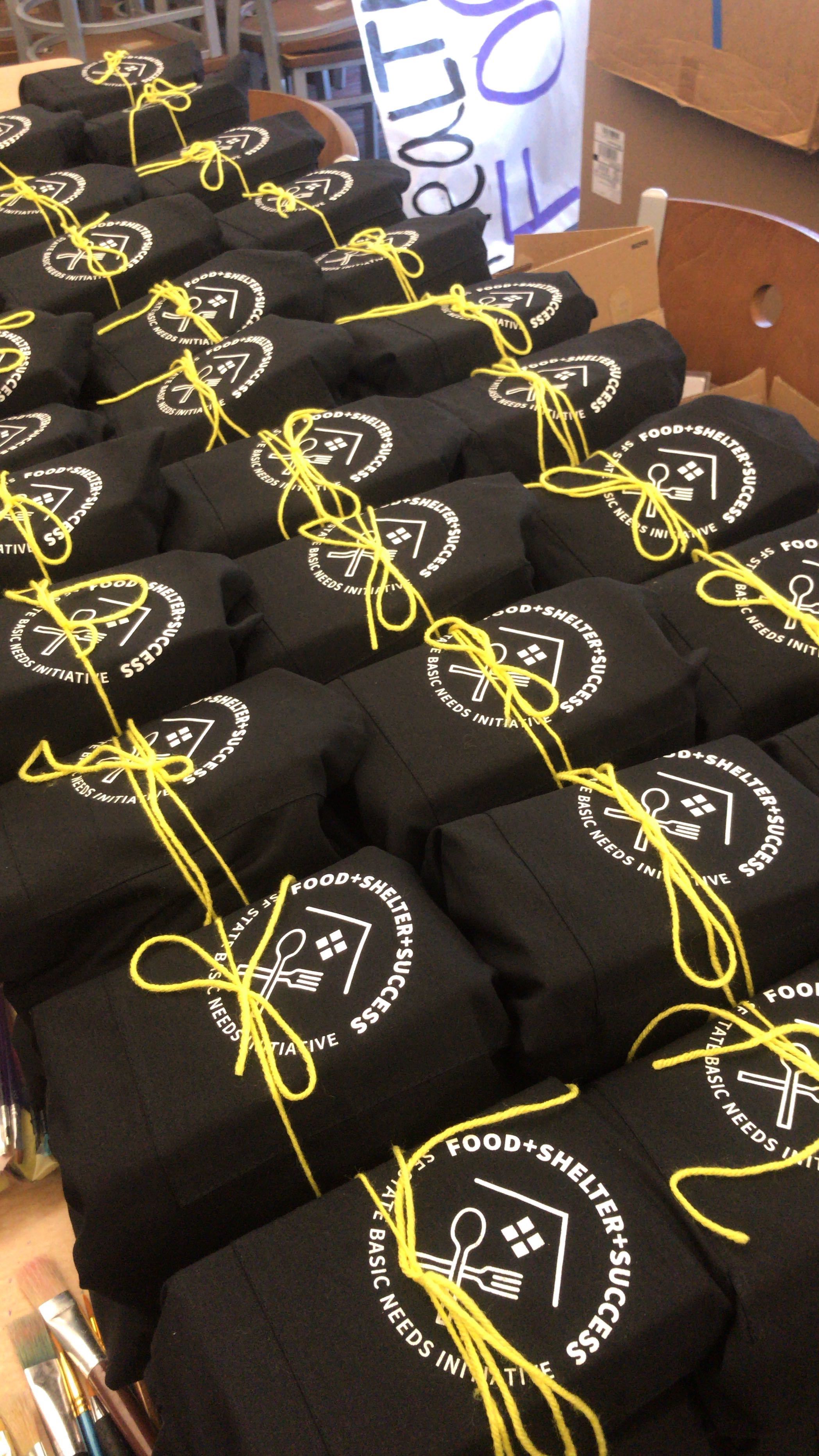 Need a Food+Shelter+Success personal care kit?
You can pick one up at:
COVID policy safety measures please complete a COVID Screening prior to coming to campus. When you check-in you will be asked to show your "health badge" you can access the screening on the web or via your phone on the SF State mobile app.
Food+Shelter+Success Laundry kits
Laundry detergent, dryer sheets, and reusable laundry bags.
Food+Shelter+Success Personal Care Kits
Hygiene supplies such as shampoo, lotion, shaving supplies, deodorant, etc.