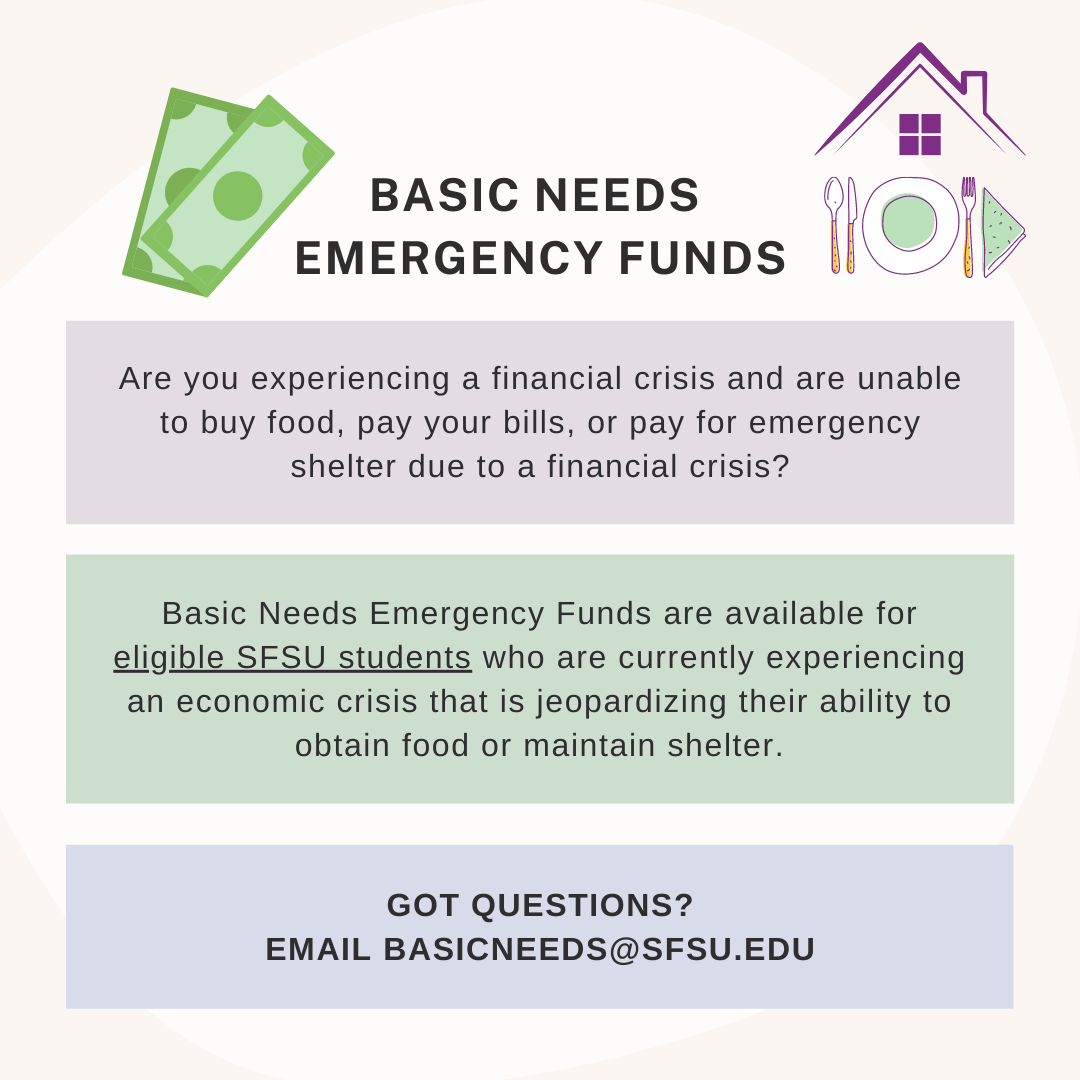 Are you a student experiencing an immediate economic crisis?
Did something unexpected happen causing you to need food or housing immediately?
Are you only eating once a day because you don't have enough money to buy food?
Are you struggling to meet your basic needs due to a lack of money?
Basic Needs Emergency Funds Details:
Basic Needs Emergency Funds are available for SF State students who are experiencing an emergency that this jeopardizing their ability to meet their basic needs, for example experiencing barriers to obtaining food.
Basic needs emergency dollars are small one-time funds 
Funds are distributed via gift cards. Cash or check disbursements are not available.   

If you need funds in the form of a check, we encourage you to consider applying to the HOPE Crisis Fund

Average request response time is within 3-5 business days. Requests are not processed on the weekends. 
Eligibility
Must be an SF State student enrolled in the current term. To be eligible during winter or summer session, a student must be enrolled in classes.
Must be experiencing a crisis that is jeopardizing your ability to meet your basic needs
Must have actively explored other resources and solutions prior to applying
Because students are eligible for funds once, we encourage you to explore all other basic needs resources before applying for funds.
Additionally, we encourage you to consider accepting all financial aid that has been offered to you, for example, all grants and student loans. You can find your financial aid information in your Gateway Student Center or you can reach out to the Financial Aid office for support.
How can I request Basic Needs Emergency Funds?