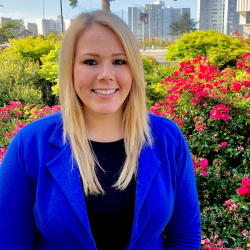 Jewlee Gardner, MPH (she/her/hers)
Assistant Director for Basic Needs Initiatives
Jewlee Gardner collaboratively leads San Francisco State University's response to food insecurity and housing instability. Jewlee believes that in order for students to survive, thrive and reach their full potential at San Francisco State, students need access to stable, meaningful and dignified fundamental resources including quality food and housing.
Fun Fact: Jewlee is a double alumni of San Francisco State University, she studied a B.S. in Health Education and a Masters of Public Health.
Email: jewlee@sfsu.edu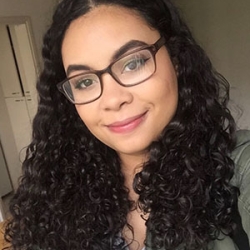 Tyana Kendrick (she/her/hers)
Basic Needs Programs Coordinator
Tyana is a fifth-year Health Education major from Manteca, California who has faced housing and food insecurity while at SF State. She has worked with Health Promotion & Wellness as a HPW Ambassador, Lead Ambassador and has served as a Basic Needs Intern since Spring 2018. Tyana is looking forward to supporting students with housing stability this year.
Fun Fact: Tyana plays 6+ instruments!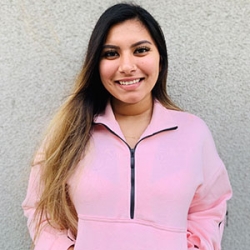 Monica Rodriguez (she/her/hers)
Basic Needs Programs Coordinator
Monica is a third year Sociology major from Pasadena, California. She believes challenges accessing basic needs while at college needs to be discussed in order to fully understand its impact on students. As a high school student, Monica volunteered with her church to gather basic necessities for a local shelter. Monica is excited about responding to basic needs challenges at SF State.
Fun Fact: Monica loves cooking and trying new recipes.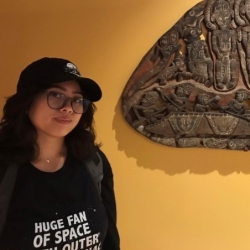 Tina Nguyen (she/her/hers)
CalFresh Help Clinic Coordinator
Tina Nguyen is a fourth year student at San Francisco State University born and raised in San Jose, California. She currently serves as the CalFresh Help Clinic Coordinator where she supports students with applying for CalFresh and connecting with other food access resources. Tina is the Newsletter Editor & Website Coordinator for the Student Nutrition & Dietetics Association and is a Research Assistant in the Food Security and Literacy Team at SF State. Tina also serves as a Sodexo Intern with an emphasis in Sustainability and received her SERVSAFE® Food Protection Manager Certification in 2019.
Fun Fact: When Tina is not busy at school, she loves playing Dungeons & Dragons with her friends!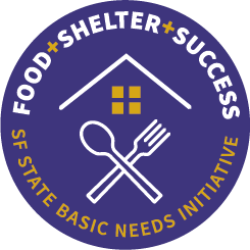 Veljanae Bradford (she/her/hers)
CalFresh Help Clinic Intern
Veljanae is a third year Criminal Justice major from San Francisco, California who has a passion for helping others find resources that can help them while they're in school or in life. Veljanae worked as a CalWorks student ambassador at her previous college where she developed a passion to help students in need.
Fun Fact: Veljanae loves to domestically travel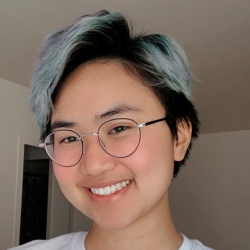 Elia Azazel Wee (they/them/theirs)
Zen Den Lead Ambassador
Elia Azazel Wee is a third year Child and Adolescence Development major at SFSU. They understand the importance of providing access to basic needs as someone who requires assistance themselves, and wants to dedicate their time to making that possible for fellow college students. 
Fun Fact: Elia loves films and goes to the movie theater 4 times a month.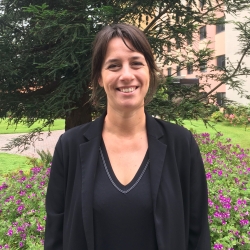 Karen Boyce, LCSW (she/her/hers)
Director, Health Promotion & Wellness
Karen Boyce is Director of Health Promotion & Wellness and a licensed clinical social worker. Karen believes health equity is the at the core of all health promotion efforts. Therefore it is imperative that all efforts to improve health also address equitable access to food, housing, and health services.
Fun Fact: Karen has over 50 first and second cousins.
Email: boycek@sfsu.edu