Are you currently couch surfing, living in a vehicle, sleeping in spaces not meant for housing, fleeing violence, or experiencing other forms of being unhoused? PATHS provides compassionate crisis support for students who are currently unhoused.
Please note, housing crisis navigation services are reserved for students experiencing homelessness, or who are at imminent risk for homelessness.
Students who need general housing search support are encouraged to explore:
Questions? Email paths@sfsu.edu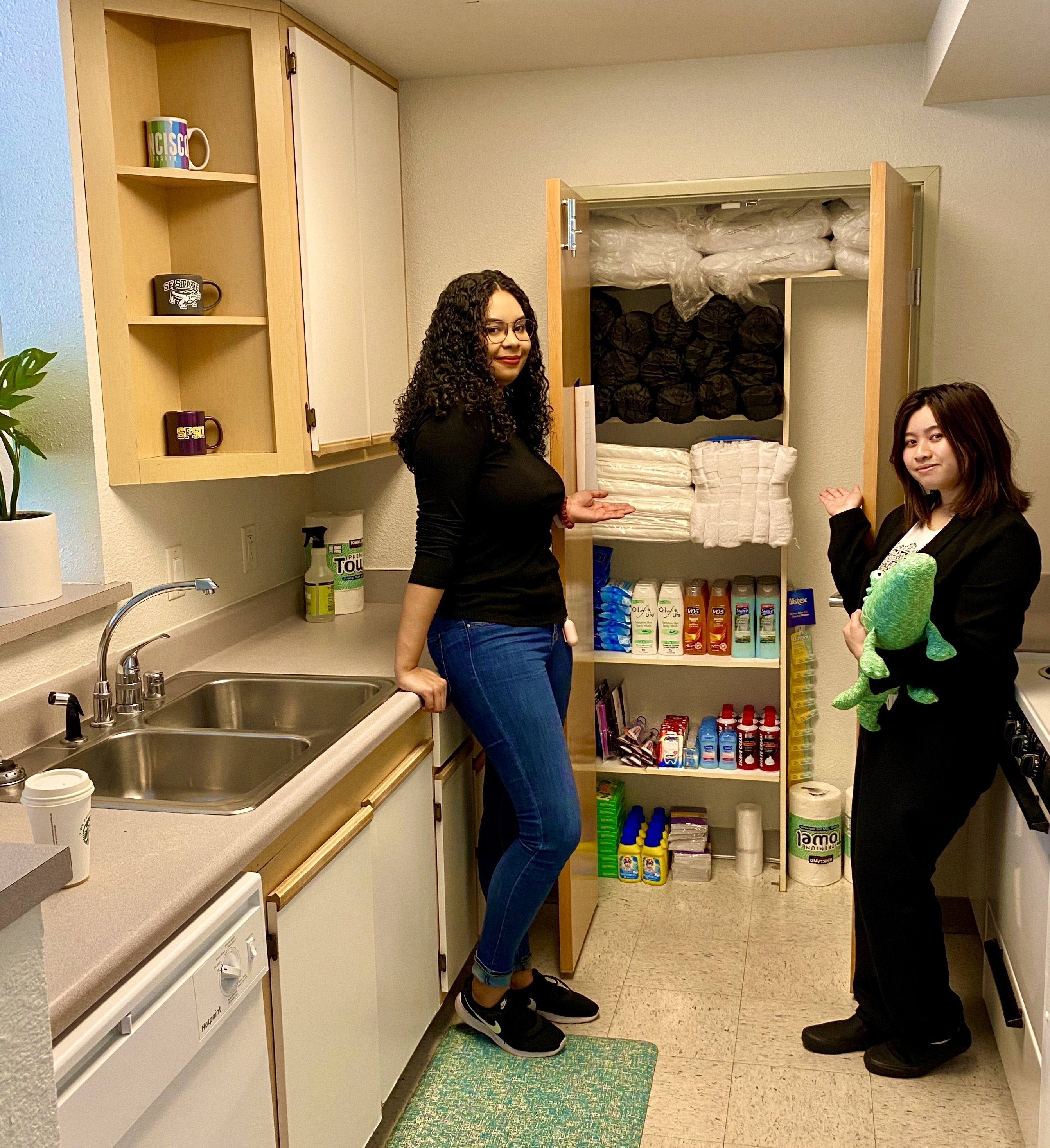 What Does PATHS Offer?
PATHS assist students facing housing loss explore solutions to keep them in their current housing, or identify new housing solutions.
Please note, housing crisis navigation services are reserved for students experiencing homelessness, or who are at imminent risk for homelessness.
Students who need general housing search support are encouraged to explore:
PATHS assists eligible students facing an imminent and unexpected, housing loss threat with homelessness prevention funds.
Please note – Rental assistance is available on an emergency basis only. Students must explore all other options of support e.g. crowdsourcing, financial aid, personal income and savings to be considered for funds.
Gator Crisis Housing provides short-term housing solutions for students who are experiencing an unexpected housing crisis, while they work to stabilize their housing.
Rapid rehousing helps unhoused students secure housing, regardless of their initial ability to pay rent. Students enrolled in the rapid rehousing program receive intensive housing case management and financial assistance to pay rent for 6-12 months.
The Rapid Rehousing program is funded by California Assembly Bill 74 and provided through a local partnership LYRIC and 3rd Street Youth Services. Eligibility and application process required for program enrollment.
PATHS FAQ
SFSU students who:
Are currently homeless, or are facing an imminent threat of homelessness
Lack resources needed to resolve homelessness on their own
Situations that do not rise to PATHS intervention level include:  
Students who:

Need general off-campus housing navigation
Are moving from stable housing to attend college
Are moving by-choice
Are seeking to improve/upgrade their housing
Are worried about future housing, no imminent threat
Will likely stabilize housing on their own
Students experiencing these situations are encouraged to explore:
Do you have keys to a home or apartment? If not, you may be considered homeless.
Homelessness is defined as lacking fixed, regular, and adequate housing. You may be homeless if:
You are couch-surfing or temporarily living with other people because you have nowhere else to go
You are living/sleeping in a vehicle, RV, or car
You are living/sleeping in a motel, hotel, shelters, or campgrounds
You are living/sleeping outside in parks, public spaces, abandoned buildings, bus or train stations, or similar settings
You are being forced from your home due to violence
Call 211 United Way Bay Area
Visit their website for information on community resources including emergency housing and housing assistance in the Bay Area.
Emergency Shelter
Episcopal Community Services-Problem Solving Services
Episcopal Community Services helps explore your resources to identify potential housing arrangements. 
Supports:
Housing assessments for city-funded housing
Family reunification
Mediation
Move-in assistance
Qualifications:
Must be homeless for at least one night in the last 7.  This includes couch surfing, sleeping in a car, transitional housing, homeless shelter or in an unsafe housing situation.
ECS can offer assistance to help get into housing in SF or other communities
Limitations: ECS does not provide case management, help looking for housing, or referrals to housing
Phone: (415) 487-3300 x 7000
Locations:
123 10th Street, San Francisco, CA 94103
2111 Jennings Street, San Francisco, CA 94124
Eviction Protection & Rent Relief Programs
Yes – tenants may still be evicted for a different reason, such as nuisance, owner move-ins, or for back rent owed prior to March 1st 2020.
To find affordable housing opportunities and other housing resources in your area, please visit the HUD Resource Locator, or the 211 Bay Area search tool. Stay tuned for a PATHS Housing Resource Toolkit with more comprehensive resources.
There are many great community based organizations in the Bay Area (and out of area) offering free legal support. For tenant rights counseling and resources, please share and explore below:
The California Rent Relief Program is not an SF State Program. At this time, PATHS does not have the capacity to support students through the application process, but stay tuned for upcoming trainings and events. Please visit a list of organizations in your area that can support with your application, and become familiar with the Tenant Checklist to prepare your application as best as you can.
SB 91, or the COVID-19 Tenant Relief Act, is a bill passed by the CA legislature on January 28, 2021 and signed into law on Jan 29, 2021 that extends statewide eviction moratorium to June 30, 2021 and creates a state government rental assistance structure to pay up to 80% of past due rent to landlords, or 25% of past due rent to tenants for eligible applicants.