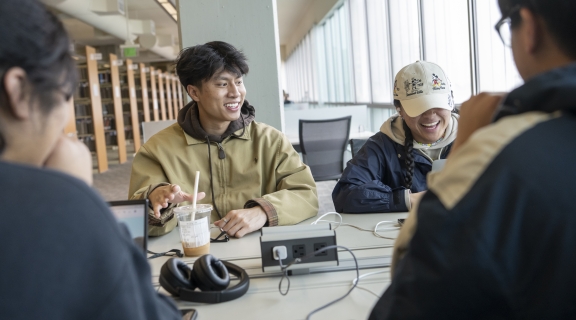 Case Competition (with a Launch Party)
Friday, November 17, 2023
Event Time
09:00 a.m. - 11:00 a.m. PT
Location
Village at Centennial Square 750 Font Blvd., Suite 5000
Contact Email
rfarquhar@sfsu.edu
Overview
Join our Basic Needs Case Competition
What is a Case Competition?
A Case Competition is similar to a Hack-a-thon where your group will be posed with a Basic Needs issue, prompt, or question where your team must create a proposal or program to address the issue. This program/proposal/project will then be presented to a panel of judges who will score the event based on a rubric provided to each team.
Top placing groups will receive various prizes, with the winning team potentially having their proposed solution adopted into a full program in the future!
How can I form a group and join?
You can sign up via the Qualtrics link above either as an individual or as an existing group. Each group will be 5 students so you can sign up as a full team of 5 or as an individual and be randomly placed. Sign-ups will be open until November 14 at 9 am!
Want to meet potential team members and learn more?
We will be hosting a social at the Food+Shelter+Success office from 11 am to 1 pm where you can meet other potential team members and learn more about the event!
What if I am already out-of-town, can I present virtually?
Yes you can! We know many students may leave for the Fall Break, so if you already are out of town, you can do your Case Presentation via Zoom.
Tags