Welcome to the F+S+S blog! This blog is a space where basic needs student leaders share what they are learning and doing in the context of food and housing. Our content ranges from topics like saving money on textbooks, making food last longer, growing vegetables, and self-care routines. As college students, we understand the struggles of food and housing insecurity, and we are here to help empower our SFSU family to achieve success with practices that can be applied to everyday life!
Meet the Authors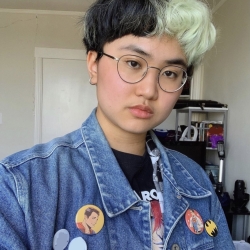 Elia Azazel
Hello, I'm Elia Azazel! I am a Child & Adolescence Development major and one of the F+S+S assistants! I am a consumer of many types of media such as video games, comics, tv shows, podcasts, films, and anything horror. Some of my favorite things are Batman V Superman (the director's cut of course) and The Magnus Archives podcast.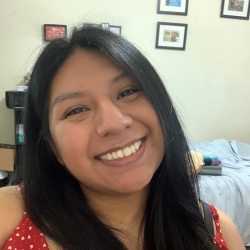 Yazmin Hernandez Luna
Ciao! I'm Yazmin Hernandez Luna, born and raised in Los Angeles California, and a first-generation college student whose major is in Public Health. I am a very introverted person but, once I get comfortable, the goofy side and very sarcastic me come to life. When I am not in school, I love to do activities like painting, reading books, learning a new language, and participating in outdoor activities.  At a young age, I was always taught that I should always lend a helping hand to others and this lesson motivated me into creating beautiful and informational content that may inspire and help other SFSU students in achieving their goals.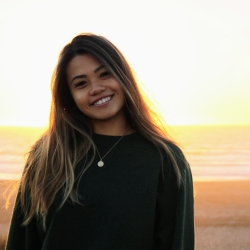 KC Agramon
Hey! I'm KC Agramon. I'm a junior, majoring in Public Health. I'm an adventurer; I love exploring the city as well as finding parks in SF to have picnics in or read books at. I love running before the sun comes out in the morning to start off my day. I think the best way to end my day is to watch the sunset or to go biking before the sun comes down!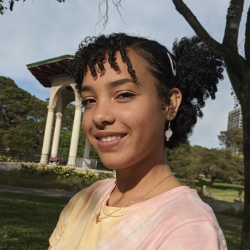 Isis Fields
Hi! I'm Isis Fields. I am a fourth-year public health student. I enjoy riding my bike and exploring all over the Bay Area. I appreciate attending art conventions and events of all kinds. A few of my favorite ways to express myself are through painting and dancing. I am constantly inspired by Frida Kahlo and samba, bossa nova music. I'm motivated to grow and learn with others through shared experiences and use that to shape my community-oriented career. I look forward to expanding my academic limits and meeting people from different backgrounds.